In this fast-paced world, "Slow Fashion" has become the most spoken about topic in the textile and fashion industry; and rightly so for sustainability in fashion is the immediate need of the hour. This year has cruelly depicted the impact of nature on human lives when the balance is disrupted.It is not only crucial but almost mandatory that as citizens of this Earth, each one of us do our part in converting sustainability into daily practice in our lives. With the ever-rising population, demand in textile has accelerated by double digits and continues to do so. Unfortunately, this has also led to the Textile industry becoming the third-most pollution-causing industry in the world- responsible for 10% of the world's total carbon emissions and 1/5th of the world's water pollution.
The textile industry has woken up to the need for "Eco-Friendly Fabrics" and has taken measures towards sustainable manufacture of textiles. Yarn is the core of all fabrics- be it garments or home furnishings. Hence, to ensure eco-friendly textiles and slow fashion, innovation in the manufacture of yarn is essential. Keeping this in mind, scientists and textile manufacturers across the globe have invented and modified numerous options which can be labelled as "Sustainable Yarns".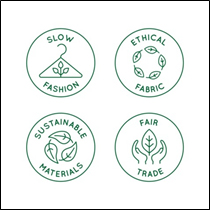 So what exactly is a "Sustainable Yarn"? Simply put, yarn can be labelled "Sustainable" if it has been manufactured keeping environment, humans and the economy in balance. Sustainable yarns do not deplete the earth's resources or cause carbon footprints. They are organically grown or manufactured by recycling.
1. Bamboo Yarn: This grass is scaling new heights in the textile industry for the variety of sustainable yarns that can be manufactured from it. Organic bamboo grown is not only easy but also beneficial to the environment as it reduces 35% of carbon dioxide from the climate around it. Sustainable yarns made from it range from bamboo yarn, bamboo charcoal and bamboo linen. These yarns promise great potential as they are not only eco-friendly but also breathable, hypoallergenic and extremely soft. They are also said to possess anti-bacterial and anti-ultraviolet protection which not only makes this yarn highly sought-after in home furnishings but also in intimate wear.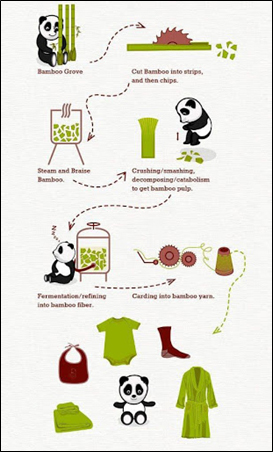 2. Tencel: Born by dissolving wood pulp in the close loop and recyclable system, this yarn not only requires much less water and energy to be manufactured but it is also raising the popularity charts in sustainable textile fashion due to its comfortable and soft texture. Extremely popular in active wear due to its moisture-wicking properties, this yarn also has anti-bacterial claims up its collar! The fact that it is supposed to be softer than cotton and does not wrinkle easily has made it highly sought-after in home linen as well as formal wear. Tencel is, hence, definitely a yarn which has great potential waiting to be explored.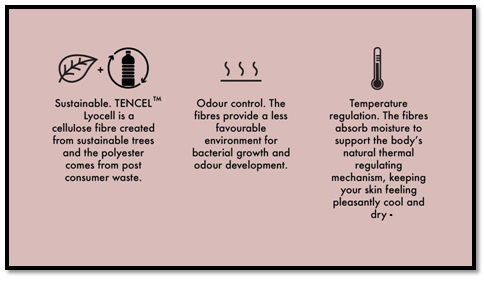 3. Modal: First invented in Japan in 1951 as a substitute forsilk, this sustainable yarn is made from the pulp of beech trees in an eco-friendly process. This unique yarn is completely bio-degradable and even compostable. Modal has been labelled as an extremely water-friendly yarn as it uses twenty times less water than cotton and saves water in washing as it doesn't require heavy washing or softening. Clothes made from this yarn are highly durable and promise great comfort with low maintenance. Like silk, fabrics spun from this yarn drape beautifully and are hence a great option for curtains and home decor.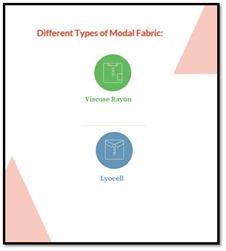 4. Linen: Already labelled as the healthier cousin of cotton, Sustainable linen yarns are a rage in "Slow Fashion". Grown from flax seeds, linen is not only biodegradable but also does not leave any waste footprint making it a highly sustainable yarn. Linen has earned the trophy of being called a "noble fibre because of its beauty, sustainability and versatile properties that multiply its possible applications".An ideal fabric for outdoors since it can withstand extreme temperatures as well as absorb moisture, this fabric can be churned into a melange of apparels for all seasons. Curtains, tablecloths, bedsheets, and tea towels are all common linen items found athome. Like wine, this fabric is sheer luxury for the senses and gets better with age.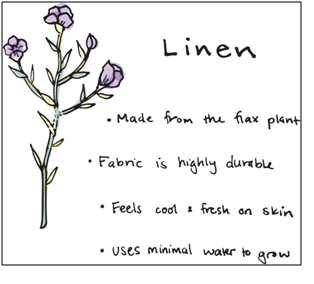 5. Cupro: Breathes like cotton, feels like silk and drapes like velvet- sounds too good to be true? Cupro is a sustainable yarn which promises all of the above. A regenerated cellulose fibre produced by treating cotton cellulose with cuprammonium salts, this yarn is basically recycled from cotton waste products and hence, also relatively cost-effective. It can be used as a substitute for silk and viscose fibres.As a fabric, it is comfortable, soft and shiny. Cupro fibre also has a good anti-static function with good hand-feel which means it can avoid stuffy discomfort and is, hence, widely used as interfacing fabric. Due to its body-hugging nature, Cupro is in high demand for bodycons and evening gowns in the women's apparel industry.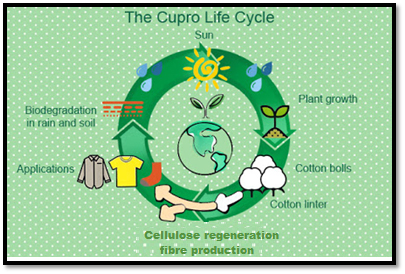 Textile industries today have realised the importance of sustainable fabrics and are stepping up to play their part in saving our planet. Asasa Enterprises is among the select responsible textile manufacturers who not only practises sustainable manufacturing but also has an exciting range of sustainable yarns and is constantly striving towards more innovative approaches. As an industry, such role models are extending their hand towards making manufacturing sustainable but it is pointless if we as buyers do not join in and play our part as well. By taking a single step towards purchasing sustainable textiles, we can together change the world into a better place. As Barbara Mikulski has rightly said, "Each one of us can make a difference. Together, we make a change"-For change is crucial if we wish to save our planet and live in harmony with it.